Did some grooming for Troy tonight. Accidentally cut Troy's left dew claw's quick cos he kept moving. Blood oozed out non-stop, the whole place was so bloody. Didn't take a pic of the puddle of blood from Troy cos I panicked and quickly cleaned up the puddle.
But I managed to snap the bloody paw. Sorry Troy, Daddy will give you more treat as an apology. Love you, Troy.
Troy's bloody paw!! So heartpain :(
Did a temporary bandage for him to stop the bleeding.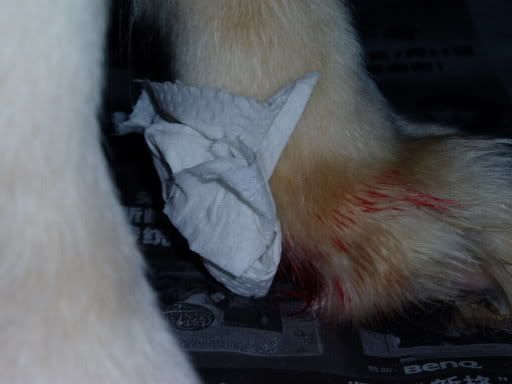 Here's a close up of the 'nice' bandage for Troy. It came off in less than 1 min :P